March has arrived and Alpha Analytical is already experiencing the end of season increased demand for media. There are about two weeks left in the winter
season to complete your project or a little longer if winter persists.
If you are planning a sampling event in the heating season, now is a great time to schedule it with us. Alpha's industry leading media and the convenience of courier delivery and/or pick up at your office or site can make your project run smoothly.
This is our busiest time so help us to help you meet your project sampling goals by scheduling now for your next air sampling event.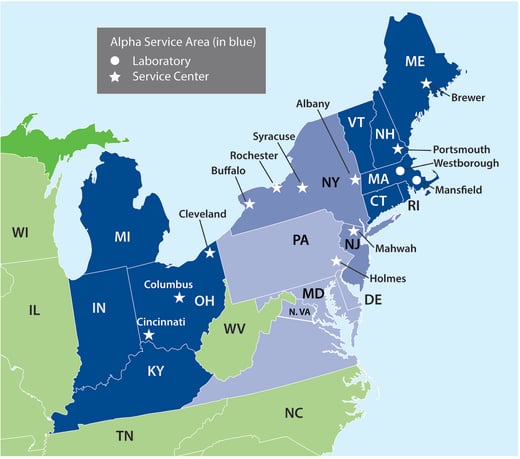 Sampling Tip for Cold Temperatures
There may be media setup issues for indoor samples if you leave the media overnight in an unheated area, so keep it at room temperature and always allow it to adjust to sampling conditions before starting to sample. If you are new to air & vapor sampling or it's time for a refresher, Alpha provides comprehensive resources to assist, including:
VI training videos on how to use our canisters and flow controllers.
a Webinar

on both the methods and how to collect representative samples

Video instructions

on how to complete chain of custodies
Air testing experts to assist you.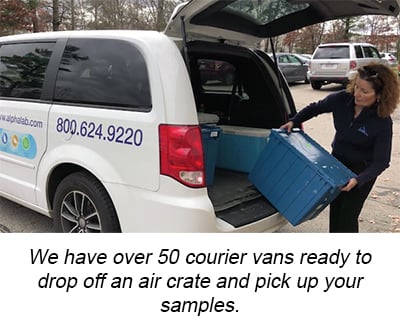 As always, if you have any questions, contact Alpha Air Program Team at airtesting@alphalab.com or Air Product Manager Will Elcoate at welcoate@alphalab.com or call 508-330-3753 for additional assistance.